Massive Music Weekend 2013
That's right… it's that time of year again! Massive Music Weekend will be taking place from 12 p.m. Friday, Feb. 15, until 11:59 p.m. Sunday, Feb. 17. That's 60 hours of your favorite DJs playing their favorite artists in half-hour blocks.
Check out the Facebook event for more details on MMW: https://www.facebook.com/events/127763900731459/
The official MMW schedule will be posted here in the next few days, so stay tuned. In the mean time, be sure to follow us on Twitter to stay up-to-date with the latest MMW and WRCT news.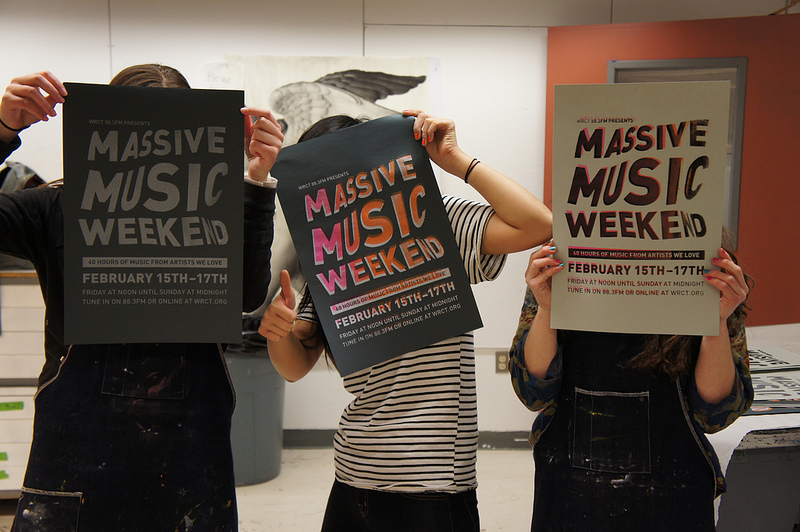 More photos from our poster screen-printing day can be viewed on our Flickr. Thanks to everyone who helped out!