Soundtap Madness: It Begins Again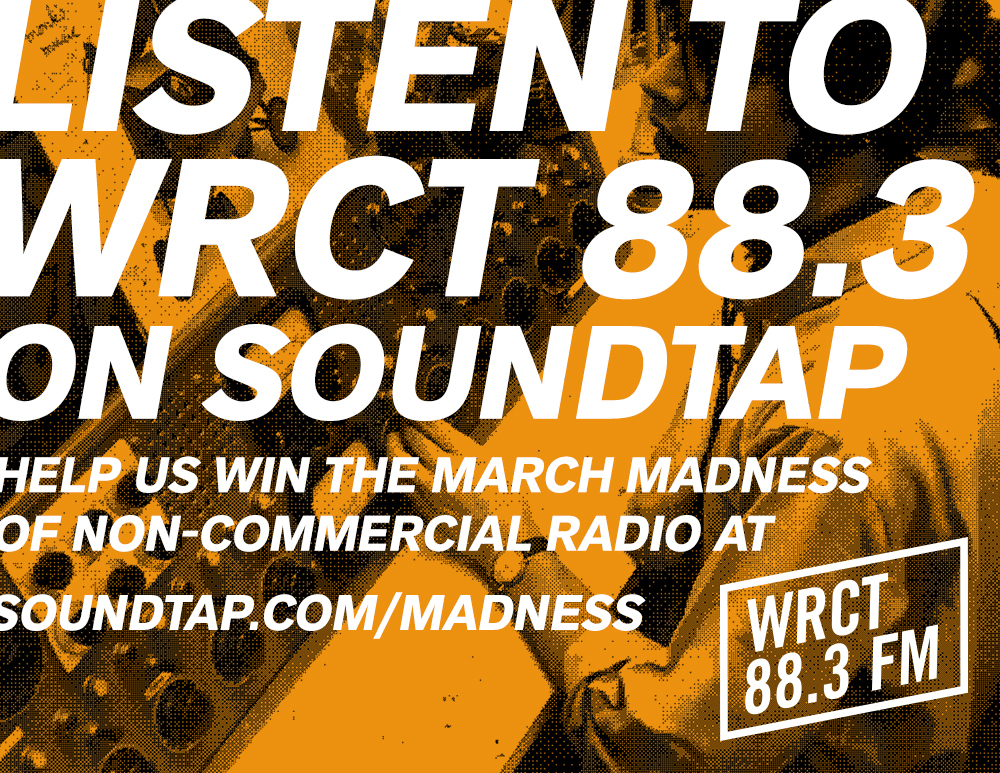 WRCT is once again in the running for the crown in Soundtap Madness! In this competition, the top 64 non-commercial radio stations in the world are facing off in a head-to-head, 18-day tournament that is being decided by yinz, the listeners. The first round began today, and the competition will continue until April 12th. Last year we made it to the final two, and were sadly beat out by just a few hours. Let's not let that happen again.
To help RCT secure victory, please go to http://soundtap.com/madness, sign up for an account or link your Facebook, and stream your favorite radio station from the site. Every second you listen edges WRCT closer to the win!