WRCT @ SXSW 2013
WRCT is headed to sunny Austin, TX for SXSW again this year! We'll be providing all kinds of broadcast and blogs coverage of the festival throughout the week, so we want to make sure you know what's gong on.
Daily Recap Broadcasts:
Every day while we're in Austin (Monday, March 11, through Friday, March 15) we'll be doing a daily broadcast from 4:30 to 5:30 p.m. featuring interviews, show reviews, and more.

Blogs:
We'll also be updating our blogs frequently with photos, reviews, and interviews, so check them out this week at www.wrct.org/blogs.

Twitter + Facebook:
For the most up-to-date coverage, follow our Twitter at www.twitter.com/wrct883 and our Facebook page for the event at http://on.fb.me/Y0w4T7.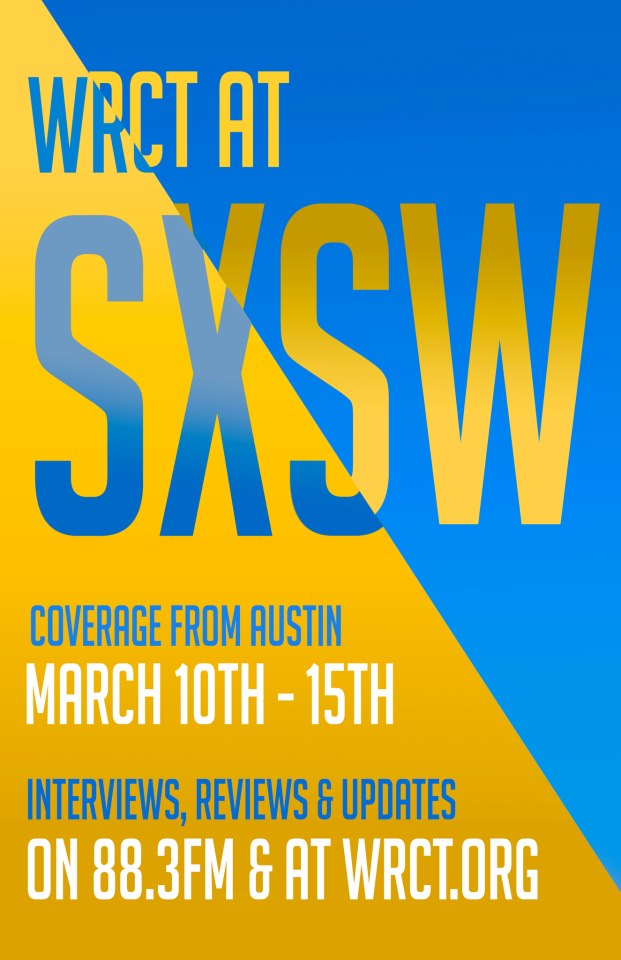 While in Austin, we'll be having an Alumni Reunion. We'd love to reconnect with any of y'all who are in Austin this week! If you're a WRCT alum and you'd like more info on the gathering, please email Kati at staffrep@wrct.org and she'll give you the details.