Post by Alex Price. Photos courtesy of Alex Price and Juan Lafontaine. Catch Detour & Co. Saturdays from 3-5pm.
This year marked DETOUR's 4th year at Movement, and as always, the festival and its surrounding atmosphere never failed to overwhelm the senses. Explaining this weekend to someone who hasn't taken the trek to Detroit for the festival is kind of like explaining the intricacies of a Rembrandt painting (a handful of which are housed at the Detroit Institute of Art) to someone who can't see, no matter how poignant the description, the visceral impact is diminished through communication. Hilariously useless comparisons aside, recounting the weekend's highlights presents a challenge within itself, but here's goes nothing.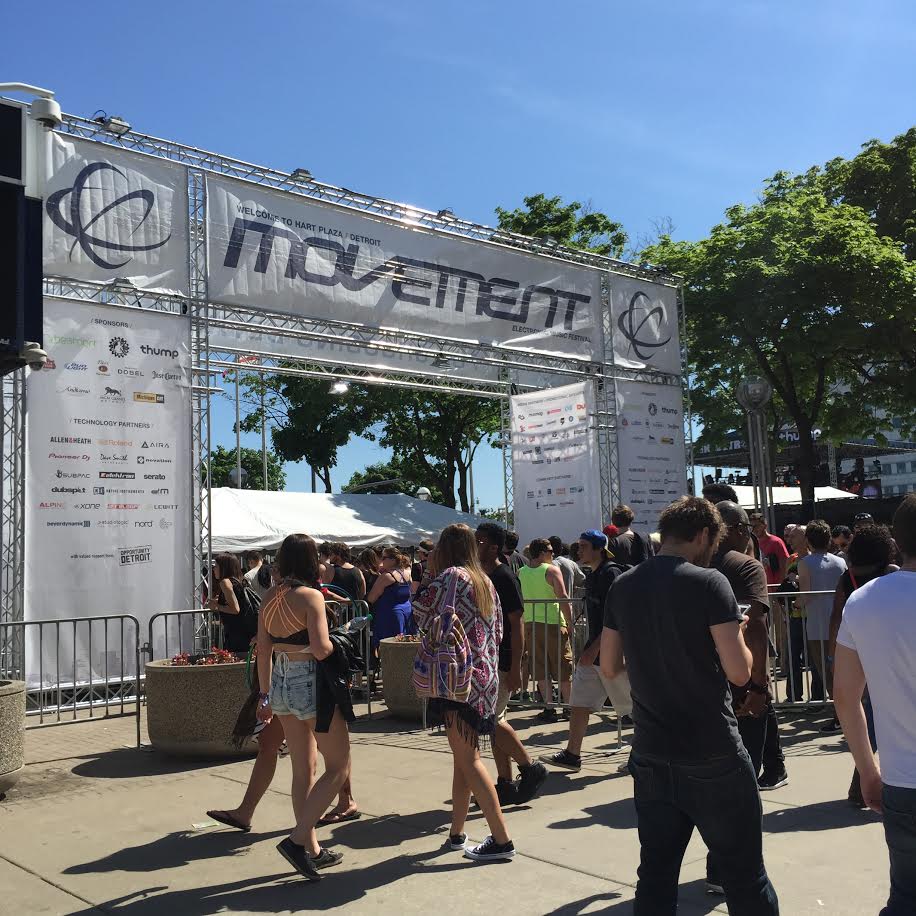 Alex's 2015 DEMF Weekend Highlights:
1. Timing. Once I arrived in Detroit, I headed straight to the Smart Bar showcase at TV Lounge on Friday night and immediately heard Olin (Smart Bar, Chicago) drop a track off of his upcoming release with DETOUR. If I could only say one thing about this year's festival, it would be that timing worked out especially well in my favor.
2. The Works. In years past, The Works has kind of been a techno slaughterhouse with far too many people and fatiguing sound. I made the risky decision of getting tickets to 3 separate after parties at The Works and surprisingly, every single party had zero issues and impeccable sound. Paula Temple's "double-proof techno with theatrical ambitions" was the perfect deep dive into techno on Friday night, while Reeko and Rødhåd's subtle, hyper-textured minimalism melted my brain on Sunday. Both Friday and Sunday's parties were thrown by Blank Code and featured the visuals of OKTAform. It's quite rare to see techno visuals done with such precision and creativity, but OKTAform continually melts my brain. To top it all of, I ended my weekend in Detroit at The Works to the acid heavy stylings of Atom™ & Tobias., Reagenz, Derek Plaslaiko b2b Mike Servito, Aaron Clark, and Romans (Tin Man & Gunnar Haslam). The Works definitely wins the award for having the best lineups.
3. Atom™ & Tobias and Kangding Ray's live sets at the festival on Saturday. Wow, these guys are masters of their crafts and make some of the most interesting sounds in the business.
4. Modern Cathedral's showcase at Eden Theater. Silent Servant playing live to 30 people and Marshstepper presenting the most intense and unique performance I've seen in a while which featured, but was not limited to, chain choking, blood, bondage, nudity, and a whole lot of screaming.
5. The Ghostly International Showcase. This was the best festival lineup I ever experienced at festival: Heathered Pearls, Miguel Senquiz, Matrixxman, Fort Romeau, Shigeto, Osborne, JTC, Derek Plaslaiko, Mike Servito, Ryan Elliot, and Matthew Dear. Talk about stacked.
6. Derek Plaslaiko. I saw Derek play 4 times throughout the weekend and each set was fantastic; yet, his closing set at No Way Back on Sunday morning will be forever etched in my brain. I got to No Way Back at Tangent Gallery a little after 5:00AM and Derek took the decks over a little after 6:00AM and took us the deepest techno voyage until 9:30AM. As Aaron Clark [Hot Mass, Humanaut, Honcho] so eloquently put it: "It really sunk in around 8:00AM at No Way Back. I looked around at a bonkers dance floor – every single face was someone from a corner of our country that is KILLING IT and feeding this new American wave. These are people who have spent countless years and energy building something and who don't ask for anything in return. The work is now really paying off. Every single night (and day) was another top 10 party of the year. This flower is blooming, and I can't wait to see where we all go from here."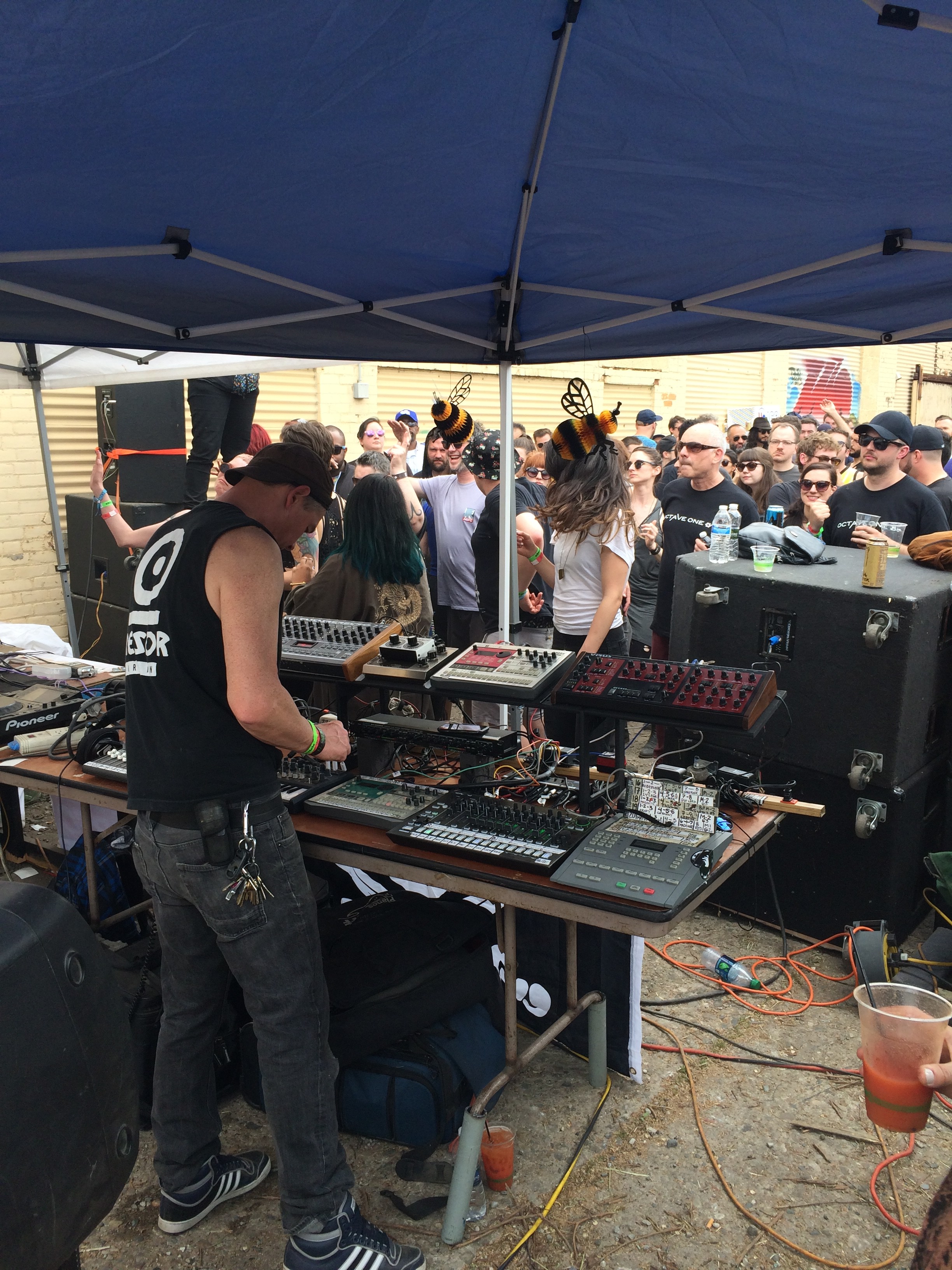 7. Shawn Rudiman. As No Way Back ended, I was a little sleep deprived, but knew I had to keep going in order to see local techno producer Shawn Rudiman play at both Industry Brunch (which conveniently started at Tanget Gallery right after No Way Back) and then again at the festival. To make this happen I was the fortunate beneficiary of several power ups: one super-sized gas station coffee, a clean t-shirt from the Midwest Fresh crew in Ohio, a deliciously spicy bloody mary, and sunglasses to shield myself. Without these power-ups, this techno warrior would have been laid to waste in Club Garbage. After receiving these divine gifts and soaking in some sun, Rudiman took the stage of Industry Brunch and proceeded to lay down 2 hours of the finest, rawest live techno. Imagine 100 or so people who had been up for 24+ straight hours freaking out to Rudiman with a rendition of sorts of Dan Bell's "Phreak Yo Body" as dust and dirt fill the air. It was something like that. Later in the day, Rudiman played an equally powerful set at Movement as part of the Detroit Techno Militia.
This year's festival continued to build on the sense of community between Pittsburgh, New York City, Chicago, Columbus, and Detroit that was so prevalent last year. Serving as a nucleus and a catalyst for so many great shows, connections, and future collaboration is perhaps this weekend's most endearing quality. It's easy to get overwhelmed by the shear number of artists playing the festival and the hundreds of afterparties to choose from. There were definitely times I wanted to be in two places or even further delay taking a nap, but you do what you can. Going forward into the future, I'd like to see the commitment to A/V that was prevalent at the Blank Code and Modern Cathedral parties spread to other parties and even the festival. The festival has taken strides in improving their visual content, but there is still a large way to go.
A lot of my friends also had to deal with the mess that was the will call line, but I have a feeling that after the backlash received this year that this will be a much lesser issue. Paxahau definitely did a better job with the diversity of the festival's lineup this year which in part was made possible with the addition of the sixth stage. I'd like to see this trend continue with the festival and have devote more energy to highlighting lesser known producers and subgenres. The various internal showcases of the festival are great opportunities to highlight a particular scene or group of electronic music, and hopefully in the future, Paxahau utilize these to highlight more of the subcultures of dance music especially the increasingly more powerful and prevalent influence that female producers and DJs are having on electronic music.
More photos: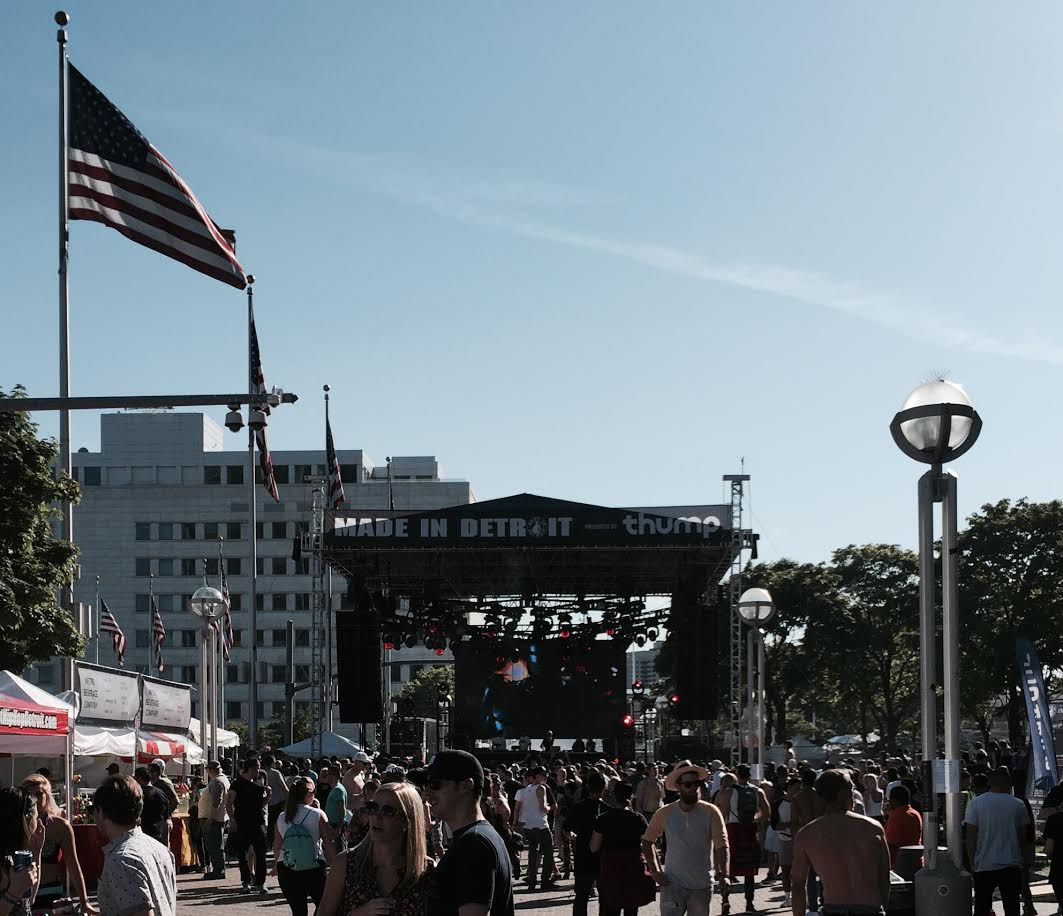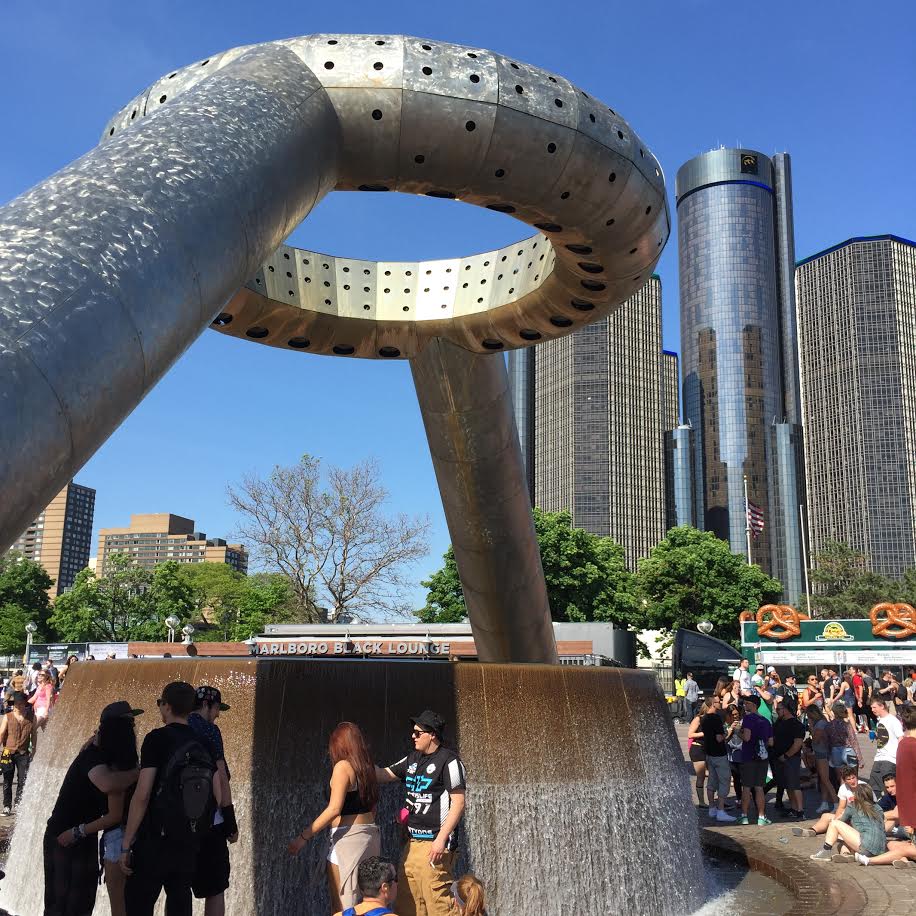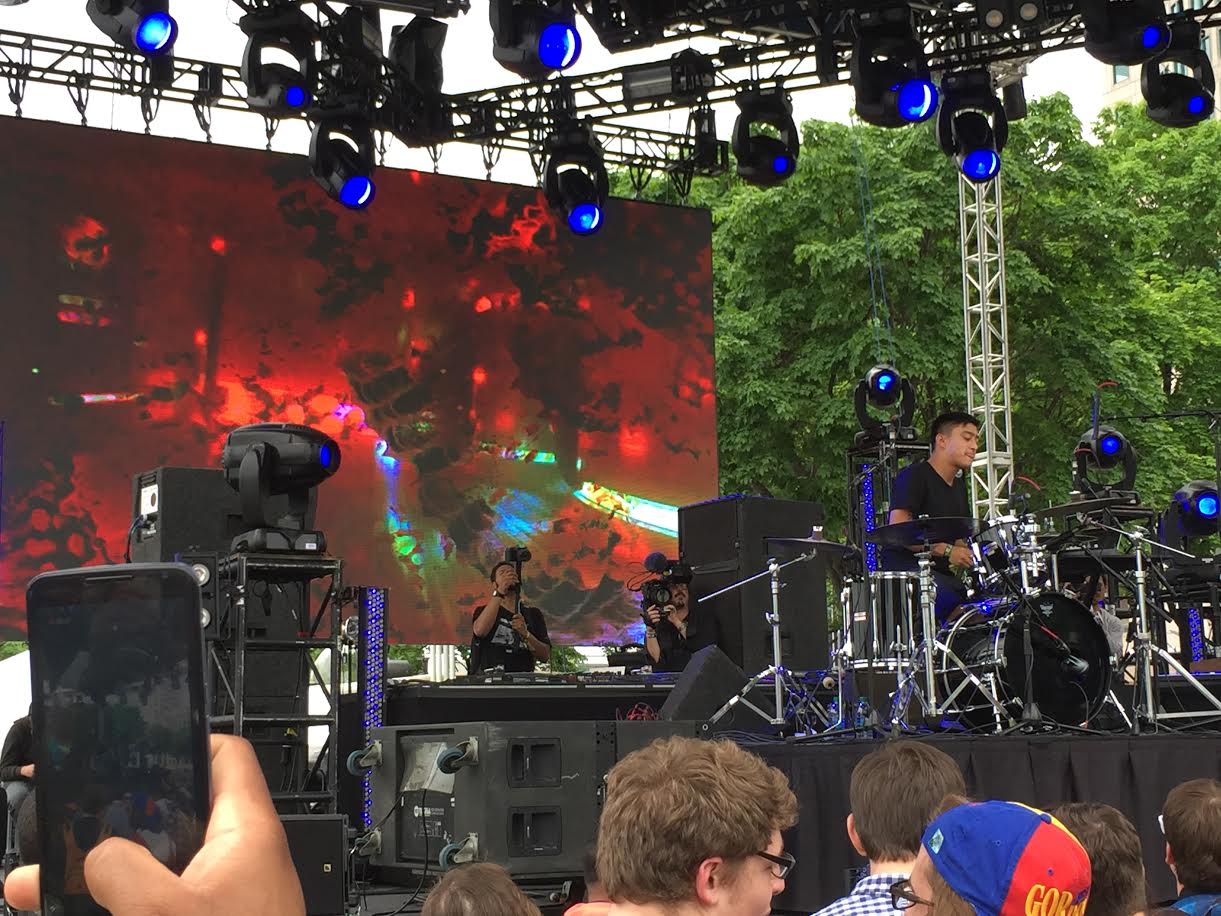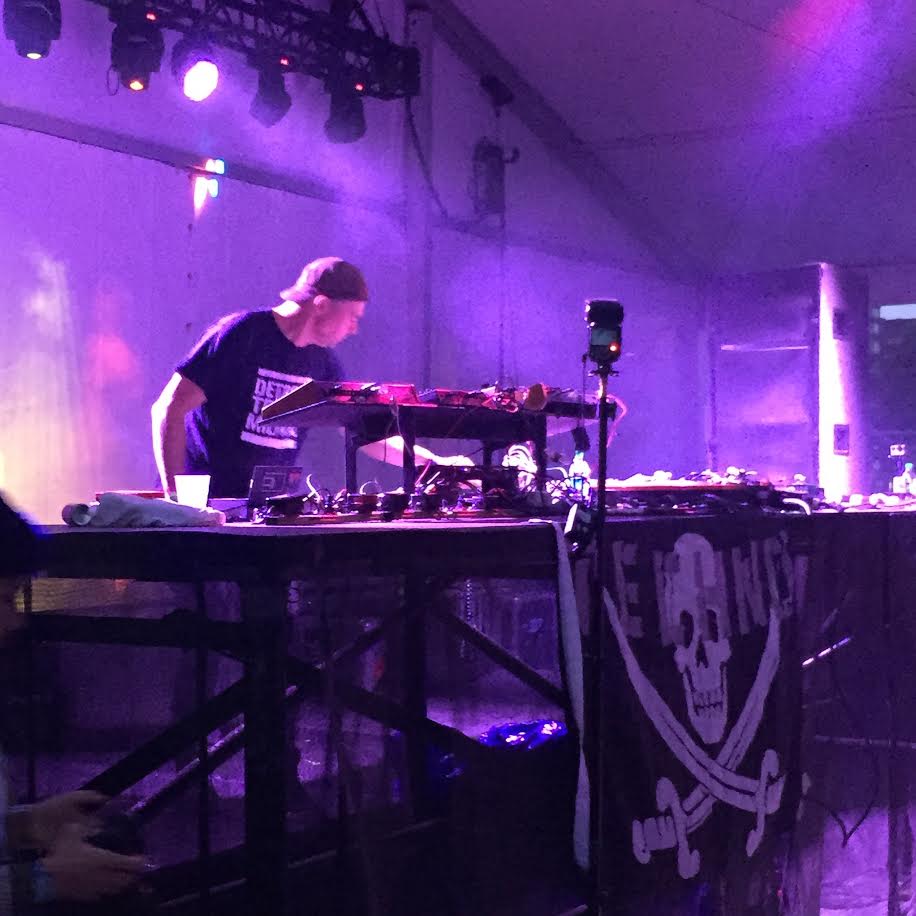 ---