J-Walking: Falling In Reverse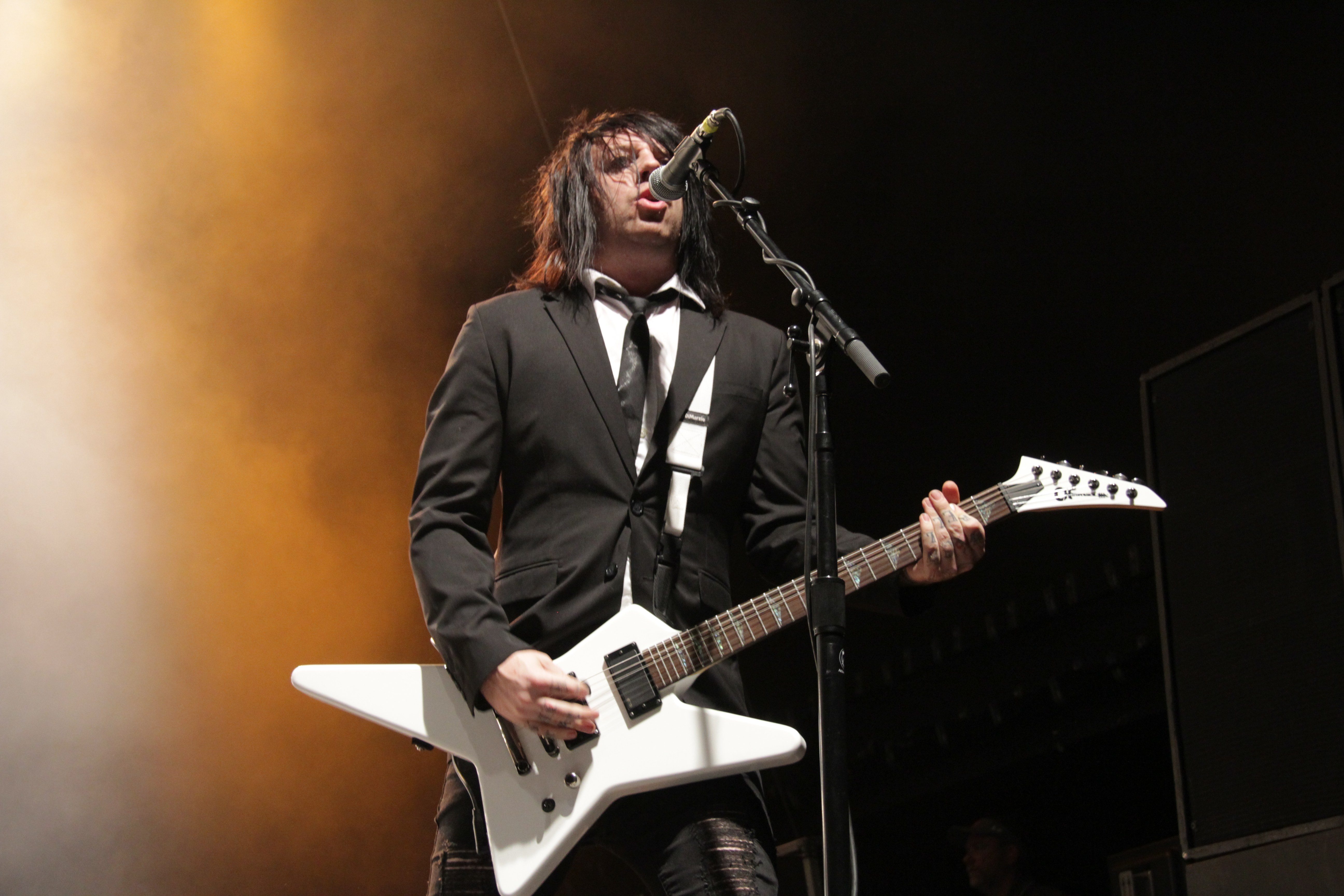 At the beginning of the month, I attended a Falling In Reverse concert at Stage AE as part of their headlining tour, "The Thug In Me Is You." I normally don't listen to much post-hardcore music, as it's one of those genres that I tend to only seek out through particular artists. In fact, I appear to be one of the least likely candidates to go to a concert of this nature, taking into consideration the music I tend to play on my radio show. I will admit that this was my first post-hardcore concert experience and I wasn't entirely sure what to expect. My primary interest was the chance to see Enter Shikari live since they rarely pass through the U.S. at my convenience.
The performance opened up with letlive., a group from Los Angeles that I wasn't familiar with at all until the day of the show. They were… entertaining, at best. Jason Aalon Butler, the lead singer, was utterly incoherent and I would have needed closed captioning to understand what he was attempting to convey to the audience. It was like watching a bunch of circus monkeys, with Butler performing destructive stunts that resulted in a blown out speaker. I especially liked it when he grabbed the metal barricade, violently threw it down towards the floor, wrapped his hands around the bars like he was trapped in a prison, and then repeatedly attacked it. At the conclusion of that song, he explained that his act was representative of "breaking down the barriers of society" and I lost any remaining respect I had for them as a band.
Thankfully, Enter Shikari proceeded to take the stage to make up for letlive.'s mediocre efforts. They began the set with some songs from their latest album, A Flash Flood of Color, which was released in January. A friend of mine had only good things to say about Enter Shikari's stage presence, but both of us felt that they were a bit lacking. I later came to the conclusion that I probably felt this way mostly due to the concert repertoire for the evening: It was predominantly material from their earlier years, which I didn't recognize as much. Nevertheless, I will give them credit for selecting tunes that meshed better with letlive. and Falling In Reverse's styles. Even though I was a bit disappointed, I would love to see what Enter Shikari could do as a headliner.
Before Falling In Reverse took the stage, they decided to test the audience's patience by playing a silly cat video to lighten the mood followed up by an introductory video that satirized Ronnie Radke, the lead singer, as the president of the United States. The entire venue erupted into cheers and screams when they finally came into view, bringing with them an incredible energy that I have never before encountered in all of the other concerts I have been to.
Let me be frank: I was floored. Something that really stuck out to me was Falling In Reverse's ability to connect with their fans. For instance, Radke pulled out a Terrible Towel and swung it around as he cheered for the Steelers, an action that definitely made the night that much more memorable. Although Falling in Reverse is a fairly young band, all of its members have had prior experience in other groups, which adds to the overall musical skill of the band. They succeeded in reeling me in to wanting more and they have raised my expectations for future concerts. I walked out of there knowing that this first post-hardcore concert was definitely not my last.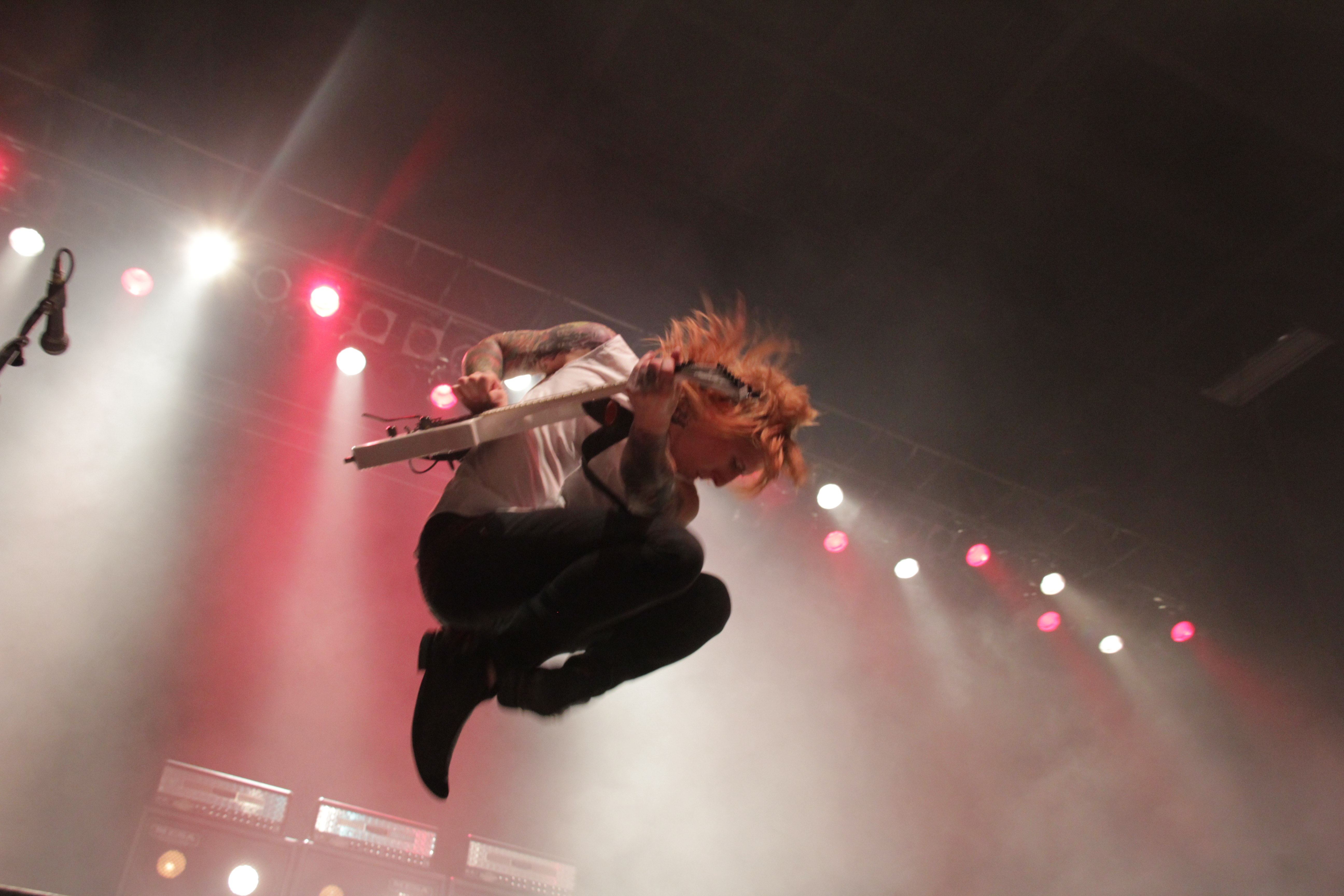 Photos by Jess Phoa.