Late on Thursday night at the IFC Crossroads House, Matthew E. White and his five piece band took the tiny stage at Vice Bar and completely took me by surprise. White just recently released his first record, BIg Inner, on Spacebomb, a local Virginia label. Big Inner is an extremely toned down record. Although full instrumentation is definitely there, White's vocals sit quiet and low behind the instruments, making you strain just a bit to make out what he's saying. The first time I listened through the record, I found this refreshing. In mixing, White could have easily popped his voice into the foreground, making it the obvious point of emphasis, but by keeping it enmeshed in the music, it creates a much more cohesive and smooth sound. The tempo of the songs is also extremely slow and steady, making it both relaxing and entertaining, something you don't come across too much in the indie rock genre. Or at least without it being another washed out vocal surfy-rock sounding band.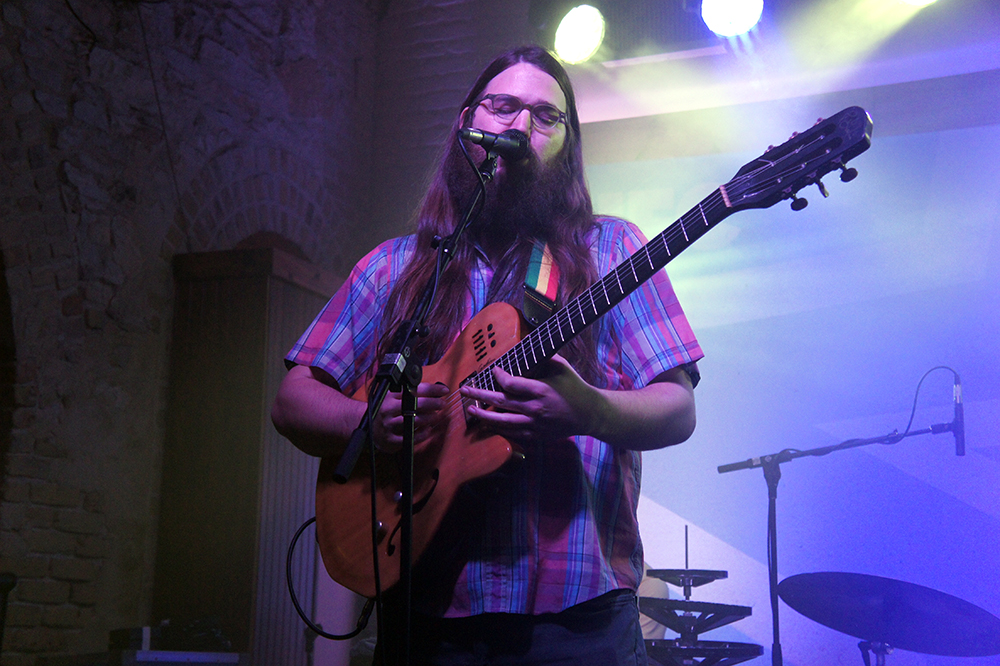 In a live setting, White seems like an extremely happy and interesting guy. He's young, in his late twenties, with a full beard, and long whispy hair down to the middle of his back. He could come off as overly hip but it doesn't happen, because the look fits him. He's a rocker from Virginia and his set to close the night out on Friday night definitely proved that he and his band have chops.
Taking the sound of Big Inner into consideration, I did not know what to expect from Matthew E. White live, and other members of the crowd on Friday shared my curiosity. The answer, we were soon to find, was that White had supercharged the record for live performances. Where his voice was a whisper on the recordings, it was a powerful rough tone mixing well with the southern rock jam band that White surrounded himself with. Big Inner's four minute songs turned into eight minute jams, sliding in and out of the song's verse-chorus structure and keeping the crowd guessing as to which song was coming next. As is key at SXSW, with bands normally getting 30-40 minutes for their sets, White and his band were extremely enthusiastic and seemed to be having a great time. The restraint and artfulness of White's song is not lost in his live show, but the energy is turned up and makes for an enjoyable time. Check out Big Inner, but if you like what you hear definitely search the internet for a taste of White and his band live.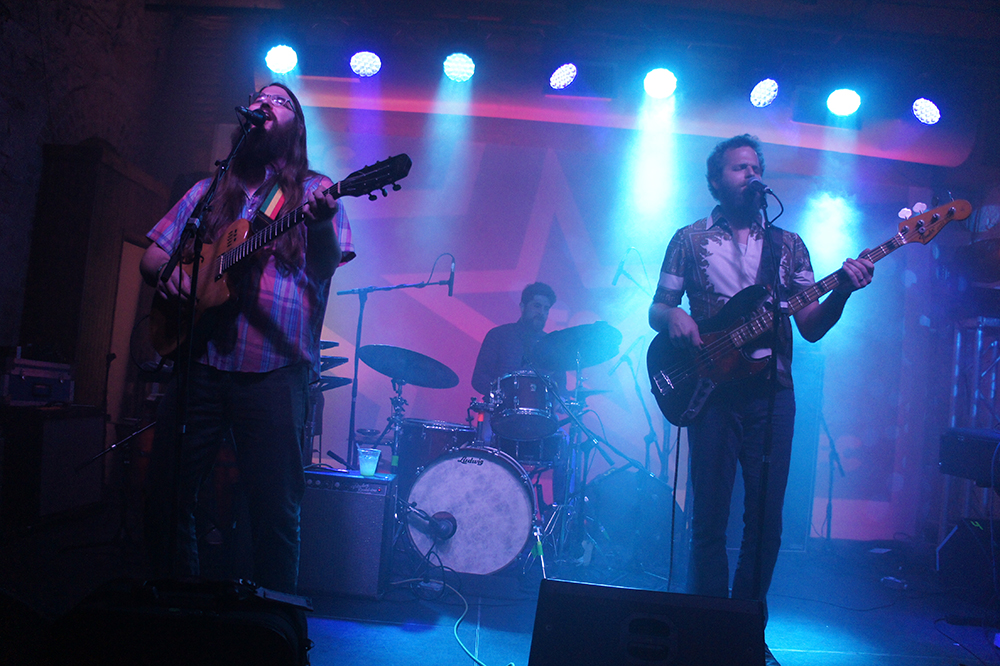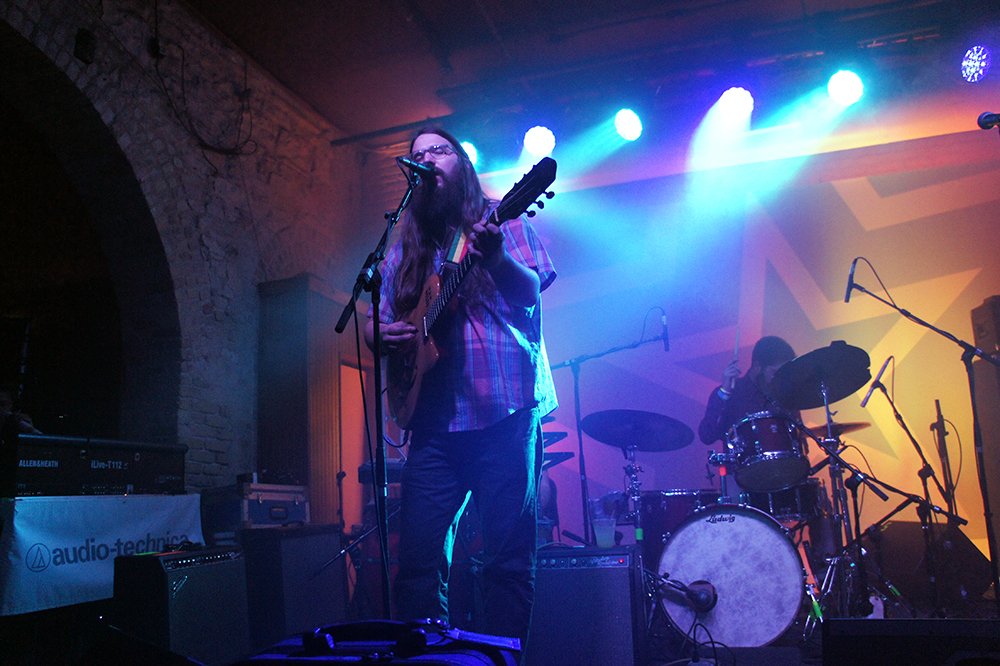 Post and photos by Eden Weingart.
---