SXSW: FUCK YEAH Presented by Tumblr
FUCK YEAH Presented by Tumblr at Mohawk

Early in the evening, two DJs (Friendly Ghost Music) were casually spinning some nice tunes as a back drop to the Tumblrcade, presented by KILL SCREEN. The arcade featured some classic games, and also some fun indie games like Bara Bari Ball, Chasing Aurora, and the hilarious Get On Top.
Meanwhile, Ume and Cloud Nothings were playing outside at Mohawk. Back inside, Orthy lit up the stage with some decent synth indie pop. They sounded pretty akin to Passion Pit minus the whiny voice and replaced with a more airy voice. They put on a good set, but nothing unique enough to write home to mom about. If you're a fan of the indie rock genre, they were good enough to deserve a listen.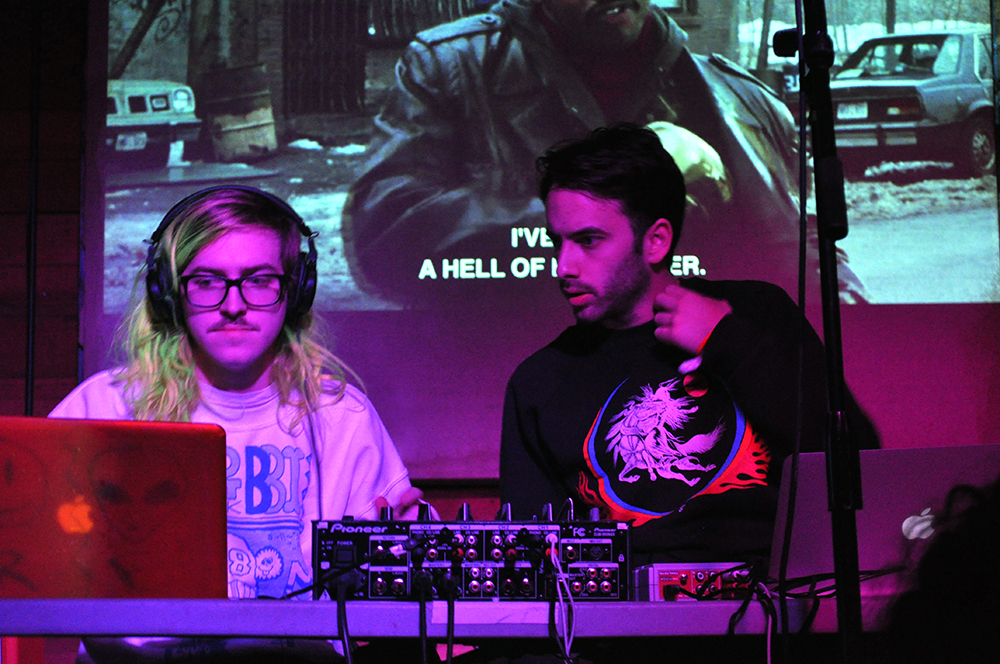 By 11 p.m. Jerome LOL was ready to play. This is honestly one of the main reasons I was at the FUCK YEAH party (besides Anamanaguchi). Jerome LOL is a former member of the DJ duo LOL, which broke up back in September. Jerome LOL came out of the breakup on top, though, and tore up his set last night. His music is hard to categorize, but people have been putting his productions under the genre future beats/bass. I would compare his sound to other people from the BODY HIGH record label, but also has similar vibes to Shlohmo, and Ryan Hemsworth. His mix was flawless and it included Some of his own tracks like "Forever/Never," and "House Track 4 Sam." He also mixed in some of his awesome remixes like "Diamonds" by Rihanna and "Nightmares of the Bottom" by Lil Wayne. Jerome LOL's set also included some nice tracks like Burial and Four Tet's song "Moth" and "Leaving Me" by John Talabot.
The crowd (myself included) enjoyed the set, but was clearly there for Anamanaguchi. While there was some dancing up front, much of the crowd was standing and nodding their heads. Hopefully as Jerome LOL's realm of music gets more popular, he will get more people dancing.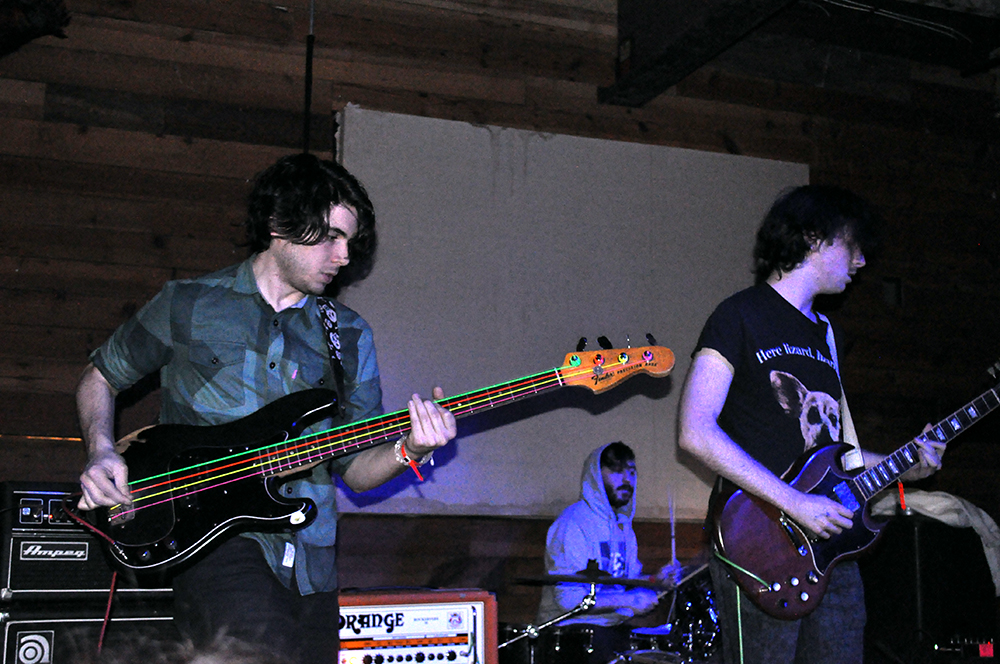 Post by Sam Friedlander. His DJ show "____lander" airs Thursdays at 1 a.m.
Photos by Kati Richer. Her DJ show "Under the Cut" airs Mondays at 4 p.m.