In-Studio: The Two Man Gentlemen Band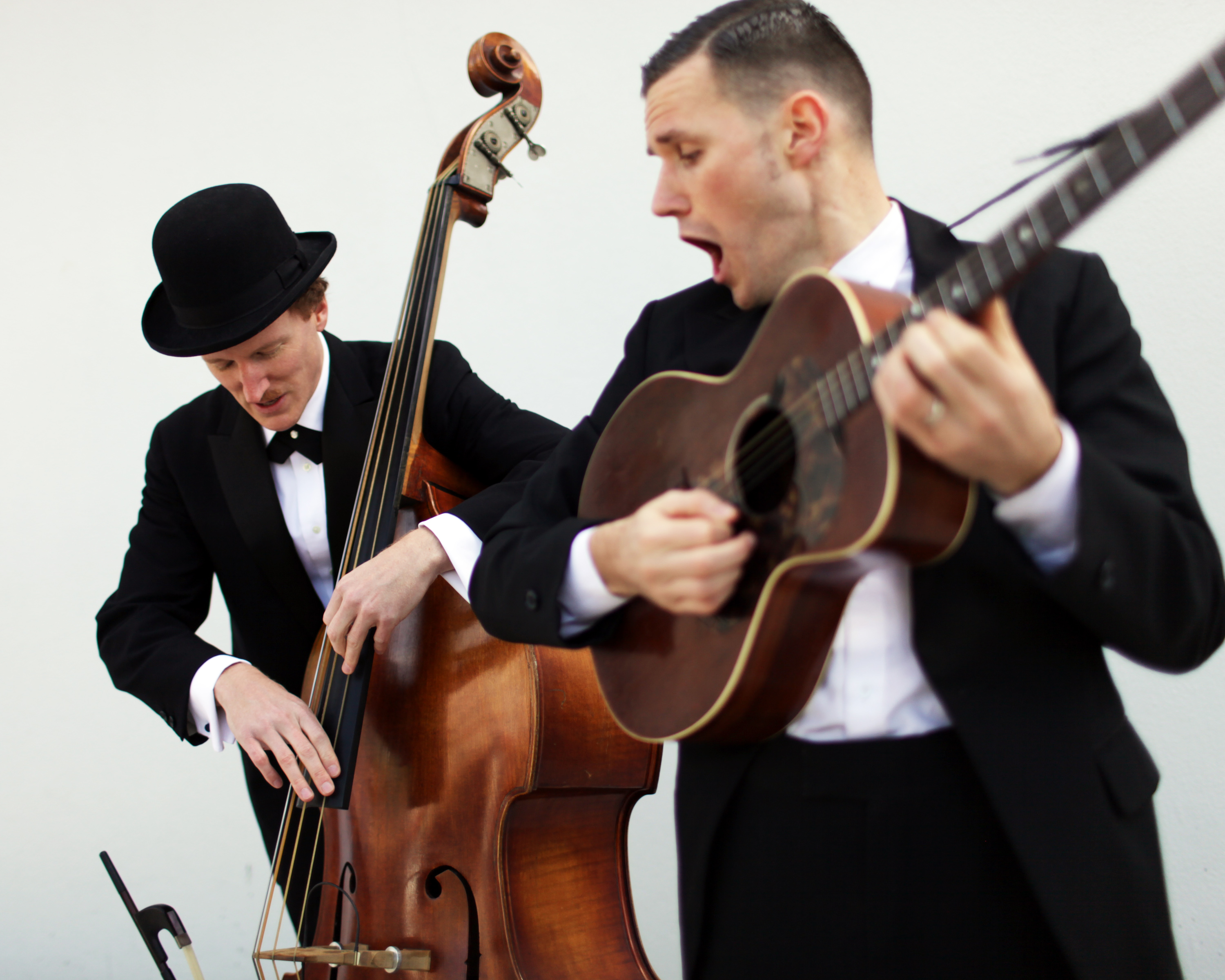 About a month ago, we were fortunate to have The Two Man Gentlemen Band drop by the WRCT studio for an on-air interview and performance. The band, which consists of Andy Bean on the tenor guitar and Fuller Condon on the string bass, plays folk tunes with funny, clever lyrics.
For more info on the band, check out their website: www.thetwogentlemen.com.
Here's the full interview and performance from their visit:
Two Man Gentlemen Band (Full Interview) by WRCT 88.3FM
(Photo courtesy of The Two Man Gentlemen Band)