Stop SOPA and PIPA
Updated: January 22, 2012
Good news, everyone! It looks like both SOPA and PIPA are now on the legislative back burner, due in large part to the overwhelming response from citizens like you. The fight isn't over, though: many expect pieces of this legislation to appear in the fine print of future bills submitted to Congress, if the current bills themselves aren't amended (and there's still a good chance that they could be amended and brought up for a vote again). Remind your representatives that this is an issue that matters to all of us, and is not a flash in the pan.
Friends of WRCT,
We'd like to think you know us pretty well. I think it's safe to say that we're a pretty laid-back bunch. Our proverbial beer fridge is right next to the proverbial couch. We're probably doing our homework the night before it's due. Some of us can't even be bothered to backlist the songs we just played on the air more than once an hour.
So when something comes along that makes us actually get up off our butts and write a whole page about something as boring as congressional legislation, we'd like to think that it turns a few heads. That something is the Stop Online Piracy Act (SOPA) and the PROTECT IP Act (PIPA). To put it simply, these bills are a big mess, and we need your help to stop it.
What are SOPA and PIPA?
SOPA and PIPA, on their faces, are pieces of legislation that intend to fight infringements of copyright online — curbing piracy, in other words. Sounds reasonable at first, doesn't it? After all, most people agree that artists should be able to get paid for their work.
Unfortunately, these bills are anything but reasonable. Let's take a look at SOPA, for example. Under the original language of the bill, SOPA would allow copyright holders to seek a court order against any website alleged, not proven, to be facilitating copyright infringement — hosting even part of one song or movie clip (even if it qualifies as fair use of the material) could potentially meet this definition.
If SOPA passes, this court order would have the legal power to blacklist the website from search engines like Google, or even shut down the site completely, simply upon allegation of infringement (that whole "innocent until proven guilty" thing pretty much goes out the window). SOPA will also make unauthorized streaming of copyrighted content a crime, punishable by up to five years in prison.
Wow, that's ridiculous. Who supports SOPA / PIPA?
Support for SOPA and PIPA has overwhelmingly come from big media conglomerates and their industry advocates. While there are more complete lists of SOPA / PIPA supporters out there, we'll just name a few that are relevant to WRCT and others in the music / broadcast business:
ASCAP
BMG
BMI
EMI Music Publishing
MCA Records
Sony Music Entertainment
Universal Music
And right here in Pennsylvania, Senator Bob Casey has signed on as a co-sponsor of PIPA.
Why does WRCT oppose SOPA / PIPA?
We'll freely admit, we're a bit biased here. Of course we are! We love music — we love listening to it, we love playing it, and we love talking about it. What most worries us is the chilling effect that SOPA and PIPA are all but guaranteed to have on this freedom of expression. If merely linking to a song hosted somewhere on the internet can put a website on the wrong side of the law, then we might as well pack up and put away the entire thing.
Just ask Rep. Lamar Smith, co-author of SOPA, and copyright violator — his own congressional website was found violating the very law he and others in congress are currently trying to pass.
The bottom line is, SOPA and PIPA are poorly thought out, overreaching pieces of legislation that, in our opinion, are simply unacceptable.  The chilling effects on free speech alone are terrible, but when you threaten to break the internet, well, that's when we really get pissed. We spend a lot of time on that thing!
Well this stinks. What can I do about it?
Voicing your opposition to SOPA and PIPA won't do any good unless the right people hear about it. Call your representatives and let them know how you feel about this legislation. To find your district's congressional representative, Wikipedia has made a handy search tool available for anyone to use.
Those of you here in Pittsburgh don't have to look any further — contact information for our representatives, as well as their current stances on SOPA / PIPA, are available to the right of this page.
Learn More
To learn more about the SOPA and PIPA legislation and its effects on free speech and the internet, take a look at these resources:
Make Your Voice Heard
First things first. Find out if your representatives support SOPA or PIPA by using these tools:
Then, get in touch with your reps and let them know how you feel about this legislation. In Pittsburgh, PA, here's who to contact: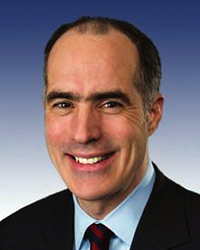 Sen. Robert Casey (D-PA)
PIPA Co-sponsor
(Fun fact: he's up for re-election)
Phone: 202-224-6324
Fax: 202-228-0604
Twitter
|
Facebook
|
Homepage
Contact Sen. Casey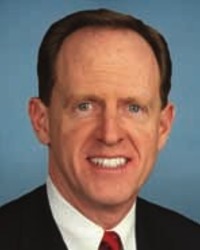 Sen. Patrick Toomey (R-PA)
Now opposes PIPA in current form
Phone: 202-224-4254
Twitter
|
Facebook
|
Homepage
Contact Sen. Toomey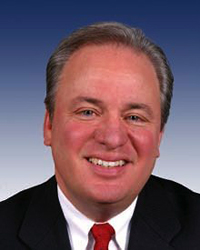 Rep. Michael Doyle (D, PA-14)
Opposes SOPA
Phone: 202-225-2135
Fax: 202-225-3084
Twitter
|
Facebook
|
Homepage
Contact Rep. Doyle