Massive Music Weekend: Feb. 14-16
It's time again for WRCT's favorite event of the year: MASSIVE MUSIC WEEKEND!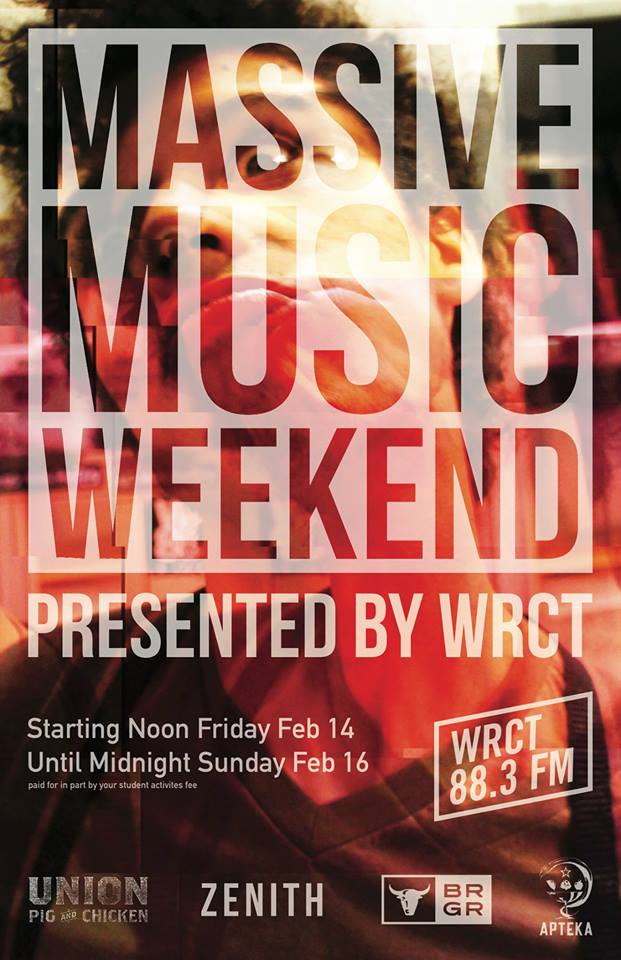 MMW is 60 hours of nonstop music featuring music from the artists we love, starting at noon on Friday (2/14) and going all day and night until Sunday night! Each half-hour long block will feature a single artist, handpicked by our own station members.
This year's MMW is sponsored in part by Union Pig and Chicken, Zenith, BRGR – Pittsburgh, and Pierogi Night.
More information, including the full schedule, can be found on the Facebook event page: https://www.facebook.com/events/251824818319354/