Massive Music Weekend 2011!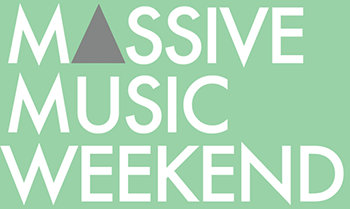 Radio Fans!
Massive Music Weekend is just around the corner! Join us this weekend as our wonderful DJs bring you 120 consecutive half-hour blocks of our favorite artists. It's our 60-hour mega-music marathon. We'll be playing King Crimson, Deerhunter, Scientist, Sammy Nestico, John Frusciante, Layo & Bushwacka and many others so there's sure to be something that'll melt your heart! Tune in at 88.3 on your FM dial, or stream us live on the web!
Please note that for our web listeners, coverage of Tartans Basketball will pre-empt MMW slots between 6:00-10:00pm on Friday, and 12:00-4:00pm on Sunday; MMW programming will continue as scheduled over the air. We hope to move this coverage to a dedicated sports stream for the Sunday games, so stay tuned to wrct.org for more information.